Our Services
We're here for you and your pets every step of the way.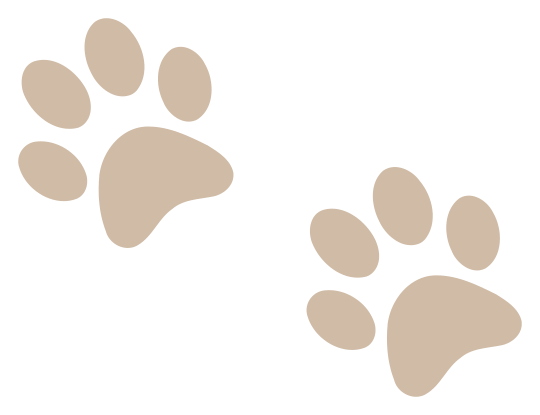 Services We Offer
We are proud to provide excellent veterinary services to all of the pets in and around our community!
Clinical Exams
When your pet receives a complete physical exam from one of our doctors, they will be looking your pet over from head to tail, literally. The doctor usually begins by auscultating the heart and lungs. They will be listening for abnormal heart sounds or rhythms and evaluate the lung fields by listening to breaths. Next, they will palpate your pet's abdomen, gently feeling their internal organs for any abnormalities. Then they look at the skin, hair coat, and anal/genital area. They also examine the ears and eyes with specialized scopes. Finally, they check the mouth and teeth to assess your pet's oral health, including any indications for periodontal disease.
We typically also obtain vitals such as current weight, body temperature, heart rate, and respiratory rate while pairing everything with a thorough history from you. Sometimes something as simple as weighing a pet turns out to be a critical diagnostic tool. Since our pets cannot talk and therefore cannot tell us why they are feeling bad, a physical examination is a vital part of diagnosing illness. A poor quality hair coat can lead us in the direction of endocrine disorders. Painful abdominal palpations can mean anything from simple gastrointestinal upset to serious spinal pain, and a thorough eye examination could lead us to uncover ocular changes that indicate something like high blood pressure. Many of these above discoveries often go unnoticed by you, the pet parent, because our animals instinctively hide their problems. Keeping in mind how our pets age quicker than we do, even yearly examinations for your pet can be like humans only seeing the doctor every five to eight years. This is why we encourage at least an annual examination for your pet. Finding issues early on is the key to preventing or slowing the progression of disease.
Vaccinations
Many of the diseases that can affect dogs and cats are preventable through proper pet vaccinations. Starting your pet on the right schedule early is one of the keys to a long and healthy life. Vaccines are special proteins that prime the immune system to fight off specific infections. They work in two ways: to reduce the severity of such diseases should they strike or to completely prevent infection.
There are several diseases that can afflict cats and dogs, but most pets can be protected from the worst of them if they are vaccinated properly. For dogs, these include parvovirus, distemper, and infectious hepatitis. For cats, these include panleukopaenia, feline herpesvirus, and feline calicivirus; for outdoor cats, protection can include feline immunodeficiency virus and feline leukemia virus.
Fecal Parasite Tests
Fecal tests provide insights regarding any intestinal parasites that may be inhabiting your pet's body. Intestinal parasites are organisms that live, grow, and feed in the intestinal tract taking away nutrition and, in severe cases causing illnesses such as anorexia, diarrhea, vomiting, anemia, or even death. The best way to detect parasites is by testing a fresh fecal sample for the parasite's eggs. Treatment may vary depending on the type of parasite found, but it usually consists of oral medication.
Heartworm Tests
Heartworm disease is a serious and potentially fatal disease in pets in the United States and many other parts of the world. It is caused by foot-long worms (heartworms) that live in the heart, lungs, and associated blood vessels of affected pets, causing severe lung disease, heart failure, and damage to other organs in the body. Heartworm disease affects dogs, cats, and ferrets, but heartworms also live in other mammal species, including wolves, coyotes, foxes, sea lions, and—in rare instances—humans.
All dogs should be tested annually for heartworm infection, and this can usually be done during a routine visit for preventive care.
Heartworm infection in cats is harder to detect than in dogs because cats are much less likely than dogs to have adult heartworms. The preferred method for screening cats includes the use of both an antigen and an antibody test (the "antibody" test detects exposure to heartworm larvae). Your veterinarian may also use X-rays or ultrasound to look for heartworm infection. Cats should be tested before being put on prevention and re-tested (as the veterinarian deems appropriate) to document continued exposure and risk. Because there is no approved treatment for heartworm infection in cats, prevention is critical.
Wellness & Geriatric Blood Work Profiles
Regular wellness visits are essential for every stage of your pet's life, so don't forget to keep your senior pet's scheduled wellness appointments. The best way to help protect your pet as he or she ages is to understand the aging process in pets. We understand that process and can help you help your pet. Even if your senior pet is already being treated for a medical condition, treatment recommendations can change as a condition progresses. Sometimes medication dosages need to be adjusted, or medication may need to be changed. Routine wellness blood work and other routine diagnostic testing are important for senior pets because these tests allow us to evaluate how your pet's health is either responding to current management strategies or changing with age.
Heartworm & Flea Preventative Products
There was a time when parasites like fleas and heartworms were considered mostly a nuisance. Now, however, we know that parasites can cause serious illness and even death in pets. For example, fleas can transmit tapeworms and Bartonella – the bacteria that causes "cat-scratch fever" in humans. Another type of parasite, called a heartworm, is transmitted by mosquitoes. Heartworms live in your pet's lungs and heart, causing damage to these organs and sometimes even death. You may not always be able to tell if your pet has parasites.
Fortunately, we can recommend tests to tell if your pet has parasites. We can also examine your pet for evidence of fleas, ticks, or other parasites. Our expert staff can recommend medications to help control fleas, ticks, heartworms, and intestinal parasites. Preventing parasites in your pets also helps protect children and other family members, so let's work together to protect your pets and family.
Veterinary examinations and parasite testing are important ways to protect your pet's health. Let our knowledgeable staff provide you with a comprehensive parasite control program. We can: 
Recommend a schedule for parasite testing

Discuss what signs of parasites you can look for at home

Review ways to control parasites in and around your home

Discuss treatment options if your pet has parasites

Recommend ways to control and prevent parasites in the future
Medical Diagnostics & Treatment
Cytology
At the My Vet Animal Clinic, we use cytology to examine the surface of the skin or ear canals for evidence of bacterial or yeast infections. This involves collecting surface samples of the skin on a slide, staining them, and then evaluating them using a microscope. In addition to identifying infection, cytology can also be used to identify the type of cells in a skin mass, look for evidence of ringworm and autoimmune diseases, and inspect the appearance of a patient's hair there is hair loss. This type of sample collection and testing can further enhance diagnostic insight to develop a more specific diagnostic and/or treatment plan for your pet. We perform our cytology testing on-site to ensure accurate results and deliver accurate reporting. By offering this service on-site, we can provide results in less time than clinics that rely on off-site laboratories.
Urinalysis
A urinalysis test is a type of test that checks for levels of specific chemicals in your pet's urine. Abnormal levels of certain chemicals can be a sign of particular illnesses. The urinalysis screenings for imbalances can indicate issues such as kidney disease, kidney infections, bacterial infections, urinary tract disease, diabetes mellitus, diabetes insipidus, urinary bladder disease, autoimmune disease, Cushing's disease, prostate disease, or hepatitis and liver conditions.
Blood Work
Blood work is usually a combination of a complete blood count (CBC) and a blood chemical analysis. Blood work is a basic evaluation tool. Pets, particularly those in their senior years, should have a CBC at every annual examination. Blood work allows a veterinarian to monitor the progression of a pet's disease.
Routine blood tests are run before anesthesia and surgery to make sure that your pet does not have a disease or illness that would make anesthesia or surgery a significant risk. This lab work is very similar to the "pre-op labs" that your doctor would recommend before you have any procedure performed on yourself.
X-Rays
With the advances in digital X-ray technology, we can now manipulate the digital images that we take off a pet's systems to see what is wrong. This has allowed us to detect things like hairline fractures and orthopedic conditions that were previously not visible. We share these digital images with specialists who consult with us on difficult cases.
Radiology (X-rays) is routinely used to provide valuable information about a pet's bones, gastrointestinal tract (stomach, intestines, colon), respiratory tract (lungs), heart, and genitourinary system (bladder, prostate). It can be used alone or in conjunction with other diagnostic tools to provide a list of possible causes for a pet's condition, identify the exact cause of a problem or rule out possible problems.
Routine Elective Surgeries
Ovariohysterectomy (Spay)/Castration (Neuter)
Spaying your pet early on offers the best protection from diseases like uterine infections and breast tumors, malignant or cancerous, in about 50% of dogs and 90% of cats. Neutering your male companion prevents testicular cancer and some prostate problems. Other added benefits include:
Your female pet will not go into heat once it is spayed.

Your male pet may better behave after the operation.

Your male dog will be less likely to run away from home, as un-neutered dogs will do anything to find a mate.
Dental Cleanings
According to the American Veterinary Dental Society, 70% of adult cats and 80% of adult dogs show symptoms of oral disease by the age of 3 years. Exceptionally bad breath, a brownish plaque at the base of the teeth, excessive drooling, sore or bleeding gums when eating or chewing, and decreased appetite can all be signs that a pet's teeth require attention.
For routine dental care, we recommend annual dental exams and cleanings as needed. These exams are ideal for assessing your pet's overall dental and oral health; with these exams (which can include X-rays), we take a comprehensive look at your pet's teeth and gums to look for signs of cavities, gum disease, and other problems that need to be addressed. From there, we can make recommendations for further treatment that may include additional cleanings, antibiotic fillings, extractions, and sealants. We can perform most dental treatments right here in our office and are done under sedation or anesthesia to ensure that your pet is as comfortable as possible. If needed, we will also perform any pre-treatment blood work, which can help us determine that anesthesia is safe for your pet.
Mass Removals
Probably the most common soft tissue surgery performed at our clinic is the removal of masses or 'lumps' on animals. Most of these masses or 'lumps,' once removed and tested, are benign (non-harmful); however, occasionally, they are more serious. Early removal and accurate diagnosis of a 'lump' are necessary to improve your pet's outcome if the mass is cancerous.